Samurai
Protect your eyes and look good doing it. Samurai model are made of durable and sustainable materials that last longer and offer UV protection. You can also select the most fashionable type of acetate to suit your style, each with its own distinct texture, color, and pattern. Wear them with pride knowing you're making a difference in the world.
FREE Shipping on orders over $75
Description
Why Choose Samurai Round Sunglasses?
Discover the perfect harmony of fashion and sustainability with Mr. Woodini's remarkable ecological round sunglasses.
Crafted to perfection, these sunglasses not only enhance your style but also contribute to a greener world.
Here's why you should make them your ultimate accessory:
Unparalleled Eco-Friendly Design:
Our round sunglasses are a testament to responsible fashion. The arms of these sunglasses are meticulously crafted from 100% recycled wood, embracing the beauty of nature while reducing environmental impact. With Mr. Woodini, you're not just wearing sunglasses; you're making a conscious choice toward a more sustainable future.
Stunning Colors, Endless Versatility:
Choose between the transparent gray and Two Tone Amber options to reflect your unique personality and style. The transparent gray exudes sophistication and elegance, while the Two Tone Amber brings warmth and vibrancy to your look. Whichever you choose, you're bound to make a statement that resonates with your individuality.
Clarity Beyond Compare:
Experience the world with absolute clarity through our Polaroid lenses. These lenses not only shield your eyes from harmful UV rays but also provide exceptional visual clarity. Whether you're on a sun-soaked beach or navigating the city streets, Mr. Woodini sunglasses ensure your eyes are protected while you enjoy the beauty around you.
Craftsmanship and Comfort Combined:
Mr. Woodini sunglasses are not just a fashion accessory; they're a testament to exquisite craftsmanship and comfort. The lightweight design ensures a comfortable fit, allowing you to wear them all day long without any hassle. The precision-engineered frames rest gently on your face, providing a snug yet relaxed feel.
Make a Statement, Make a Difference:
Owning Mr. Woodini ecological round sunglasses goes beyond aesthetics. It's a bold statement of your commitment to a sustainable lifestyle. With every pair, you're contributing to a cleaner planet and inspiring others to follow suit. Your choice matters, and with Mr. Woodini, you're choosing style, sustainability, and a brighter future.
Choose Your Future:
Embrace the fusion of style, sustainability, and unmatched quality. Mr. Woodini's ecological round sunglasses are more than just an accessory; they're a reflection of your values and a step toward positive change. The transparent gray or the Two Tone Amber – the choice is yours. Elevate your style while making a lasting impact with Mr. Woodini.
Details
Details
● Gender: UNISEX
● Materials: Acetate Two Tone Amber / Transparent Grey
● Wood Types: Rosewood-Maple / Ebony-Maple
●  Lens Type: TAC Polarized Grey / Green G15
● Protection: UV 400 Category 3
● Measurements: 47-24-145 mm
● Warranty: 1 Year
✔ A styled case inside a terrific package is also included
And we didn't forget a microfiber cloth.
Shipping & Returns
Shipping & Returns
ORDERS SHIP IN 1-2 DAYS We offer shipping through DHL Express at a flat rate of $20 for orders under $75. For orders over $75, shipping is 

free

.

For more details 
Sustainable Sunglasses
Our sunglasses are meticulously handcrafted from Bio-Acetate, which is a mixture of sustainable materials such as cotton or wood. Additionally, our sunglasses feature 100% recycled wood arms, making them an environmentally friendly choice.
Benefits of Bio-Acetate: Why Should You Choose It?
✓ Hypoallergenic Material with a Pleasant Feel for Your Comfort
✓ Biodegradable in 3 Years and Environmentally Friendly
✓ Comfortable, Durable, and Lightweight
✓ Easily Adjustable and Flexible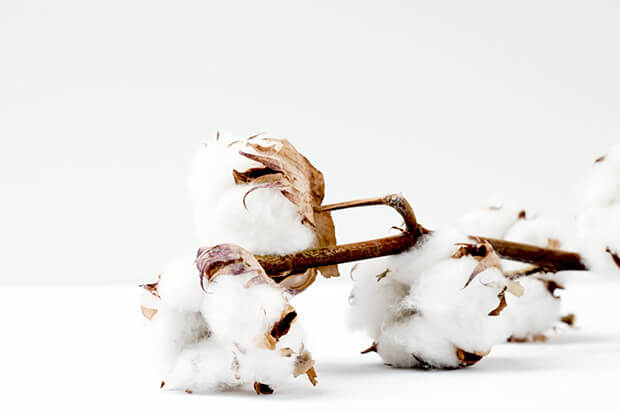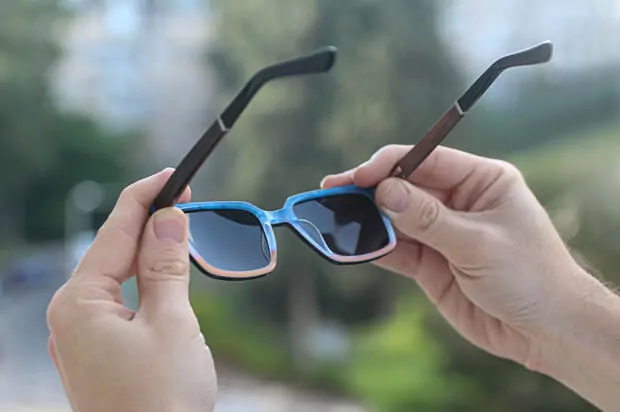 High-Quality Polarized Lenses
Take care of your eyes and the environment Polarized lenses
make a big difference For maximum UV protection,
the filter blocks 100% of UVA/UVB rays
Maximum Comfort
Our sunglasses are equipped with stainless steel spring hinges
For easy adjustment to all face types.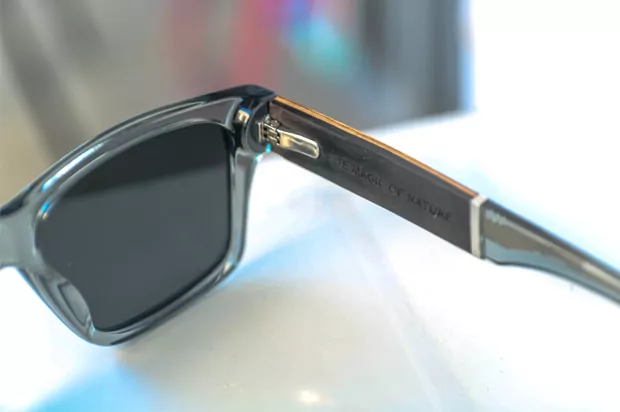 What's Included?
Our Sunglasses come with an ecological and stylish carrying pouch, a microfiber cloth for cleaning lenses, and environmentally friendly packaging.
In addition, we offer free shipping worldwide